Your Builders Will Always Be Speaking Your Language
SkuSphere translates the builder's purchase order into supplier purchase order SKU's. This translation reduces the amount of time for order entries, thus, creating efficiencies in your ability to service the home builder. With SkuSphere, you and your builders will always be speaking the same language.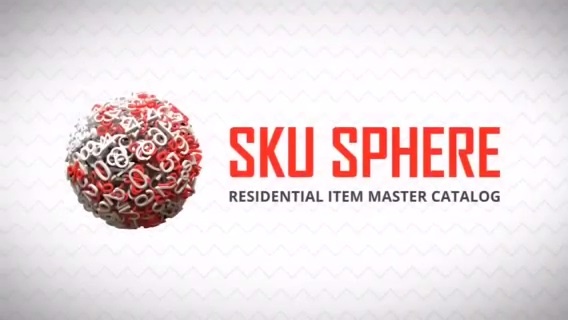 SKU Master Catalog

Across the entirety of the BuildPro & SupplyPro networks, all members will have access to the master catalog. Working from the same catalog means always staying on the same page.

SKU Mapping

When you subscribe to SKU mapping, Hyphen automatically converts your builder purchase order data into your product & quantity specific data. This allows you to easily enter orders into your own system, as well as verify pricing.

Reduced SKU Conflicts

A universal SKU language eliminates supply chain issues that arise from disparate lists. SKU conflicts take time, money and manpower to resolve, and those assets can be applied towards revenue-generating activities by using SkuSphere.

Digital Manufacturer Data

SkuSphere provides BuildPro and SupplyPro members with the most thorough catalog in the home building industry. This closes the gap between ERP & CRM systems, provides support for product obsolescence and management and allows BuildPro and SupplyPro to be used to their fullest extent.

More Accurate Transactions

By eliminating the problems that arise from disparate SKUs, transactions are streamlined and accurate. This reduces the costs associated with incorrect transactions, and keeps projects on track by making sure the correct items are the ones being purchased, shipped and installed.
Get the Most Out of Your SupplyPro Solutions
At Hyphen, we want suppliers to be able to use our solutions to their fullest extent. Our professional services team has the expertise necessary to partner with you to help implement our solutions, develop new tools, and build customized reports.
Learn More