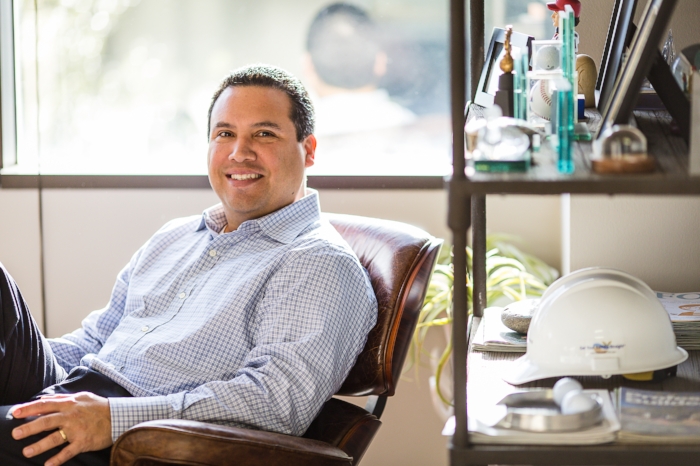 Dr. Felix Vasquez
Chief Executive Officer
Since March 2002, Dr. Felix Vasquez has managed Hyphen's vision of unifying the supply chain for residential construction. He strategically integrates builders tightly with their respective supply chains through enhanced development efforts and partnering with incumbent ERP providers. Additionally, he was the driving force in starting Hyphen's User Group, which helps to drive product direction and ensures Hyphen's products are future-proofed to meet the changing needs of the industry. As CEO, Dr. Vasquez is responsible for client and prospective client relationships and keeps a keen eye aware for potential business relationships with industry solution providers. Hyphen prides itself on working with both competitive and complementary solutions throughout the residential marketplace in pursuit of the reduction of frictional costs between supply chain participants.
Prior to joining Hyphen, Dr. Vasquez spent his entire career in emerging technologies development with some of the world's most recognizable solution providers. As Vice President and Chief Information Officer for D.R. Horton, Inc., one of America's largest and most geographically diverse home builders, Dr. Vasquez worked on extending CRM applications, defining and deploying a cohesive IT Strategy, Business Process Optimization, and the launch of Builder Homesite, a consortium of the largest US builders.
Dr. Vasquez also served in roles of increasing responsibilities at DuPont, Electronic Data Systems (now Hewlett Packard), and IBM. He has focused his energies on technological advancement while maintaining a tight alignment with business objectives. Dr. Vasquez holds his Ph.D. in Systems and Engineering Management from Texas Tech University, where he completed his dissertation on the "Factors influencing the use of Inter-organizational Information Systems in the U.S. Residential Construction Industry". He also received a BSCS degree from the Texas A&M University system before completing his MBA from Our Lady of the Lake University. He is a lifelong learner that loves to solve complex problems and spends his free time with his wife and enjoying his boys' soccer and band events.
Back to Team