Communicate More Effectively With Contractors Using BuildPro Scheduling: An Advanced Residential Construction Management Scheduling Software
From start to finish, residential construction Supplier and Contractor scheduling is done completely electronically and can be viewed in real-time. With everyone from Home Builders to Contractors on the job working from the same digital schedule, you'll never have to worry about timing miscommunications. All materials, labor and documentation are in the places they need to be when they're needed, regardless of whether or not you're online. This is efficiency at its finest.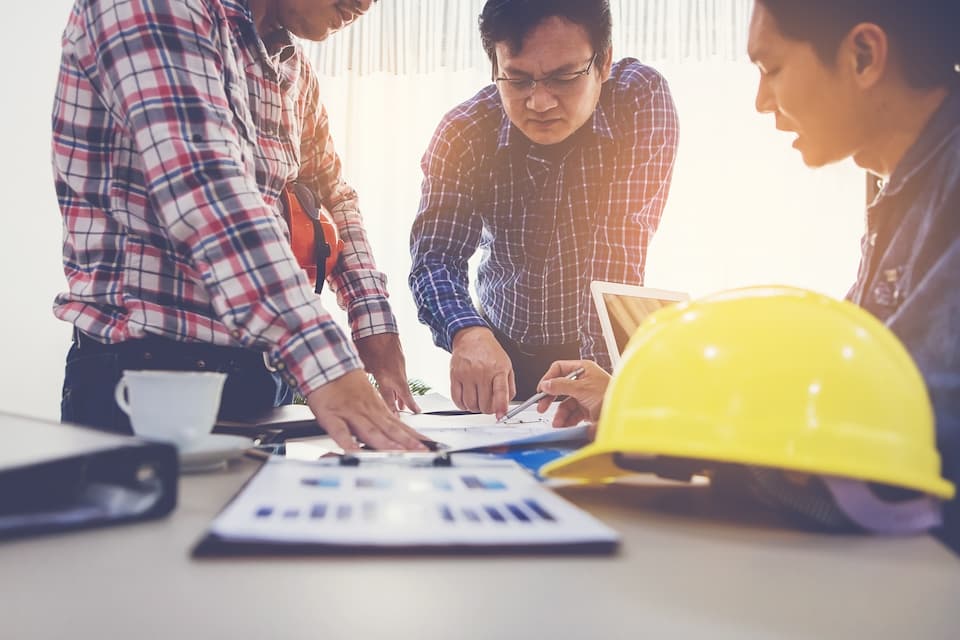 Everyone's In Sync

Distribute purchase orders, change orders and extras while all systems remain completely in sync. Your team and your Trades and Contractor partners are working most efficiently when they're working together in unison.

Collaboration

Enjoying true digital end-to-end collaboration with your Suppliers means that your workflow, supply chain and scheduling will be seamless. Many Supplier order entry systems are directly connected to Hyphen's automated end-to-end collaboration.

Real-Time Transactions

With all real-time transactions incorporated into the contractor scheduling software, add a layer of accountability and transparency to all activities while completely removing latency. Quickly make changes within BuildPro with our Drag and Drop scheduling tool, and alert your Suppliers, Contractors and Trades of al changes immediately.

Just-in-Time Delivery

Tired of dealing with dry runs? All materials and labor arrive exactly when and where you want them. By reducing the possibility of early or late shipments, efficiency is at its peak, which in turn reduces theft, the need for dry runs or the need for additional purchase orders.

Total Digital Communication

Every single Trade is handled digitally, with clear records saved in the cloud and mobile app push notifications. Miscommunications and misunderstandings are eliminated since everyone has the exact same information available to them as they begin the job.

Highly Expandable

BuildPro Scheduling is expandable to include Electronic SWPPP, Lien Release Management, Inspections, Bidding and much more. We have multiple add on modules to fit the needs of every size of Home Builder.
Get the Most Out of Your BuildPro Solutions
At Hyphen Solutions, we want Builders to be able to use our solutions to their fullest extent. Schedule a demo with our product experts to learn how BuildPro Scheduling can enhance your residential construction operations and take your business to the next level.
SCHEDULE A DEMO