Home Builder ERP Solution
Hyphen HomeFront
One Easy-to-Use Home Builder ERP Solution
Hyphen HomeFront is a fully integrated home builder ERP software allowing home builders to manage the build processes from sales to service and warranty in one easy-to-use system. With an on-premise home builder ERP solution, there's no need to replace your back-end accounting solutions. Hyphen HomeFront integrates seamlessly with QuickBooks, Sage 300 CRE, Sage Intacct Construction and Sage 100 Contractor, ensuring accurate & immediate sharing of information. Join the many home builders using Hyphen HomeFront as their home builder ERP software of choice.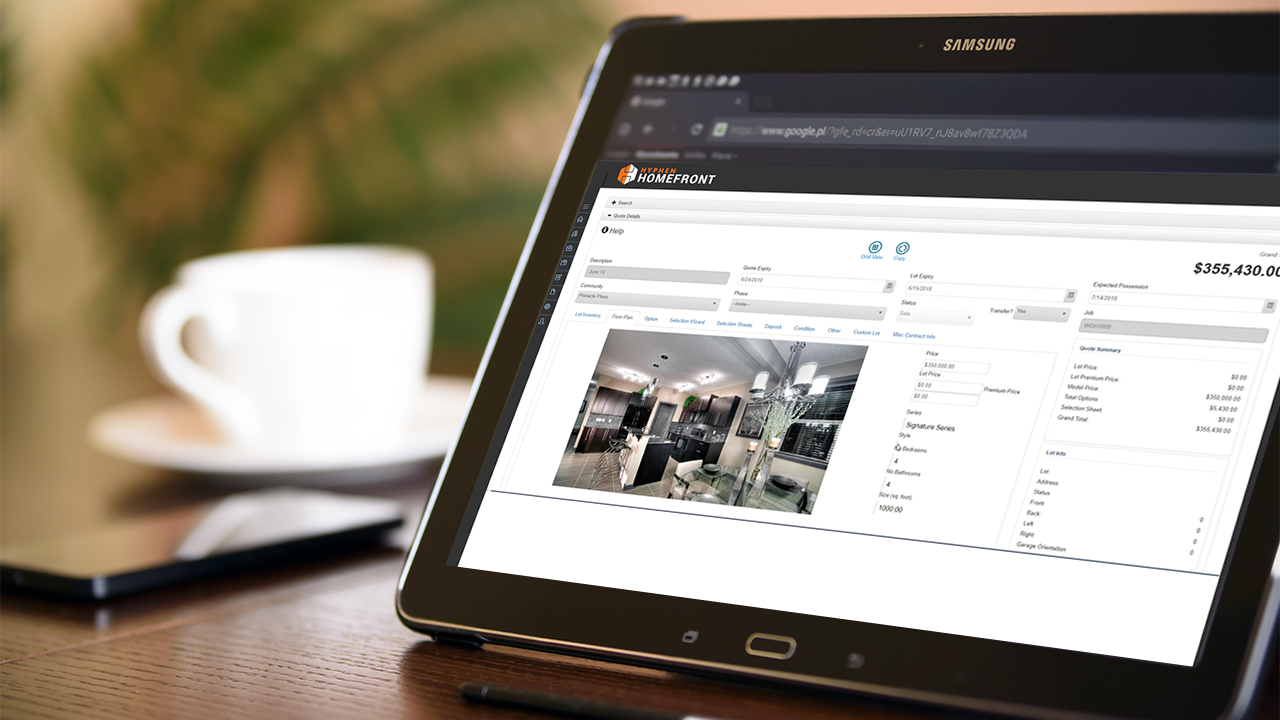 Customers & Sales Management

Ramp up your close rate with Hyphen HomeFront's Sales Tool with campaign management features. Hyphen HomeFront makes it possible to manage your sales, view your contracts, customer selections, change orders and documents with ease and proficiency. Take it to the next level and manage your leads by adding our Hyphen CRM add-on module!

Automate Purchasing Processes

Hyphen HomeFront allows real-time budgeting & PO release driven by approved sales contracts and change orders. Have confidence with automatic 3-way communication between estimating, sales and the field.

Service & Warranty

Optimize client satisfaction by controlling all your scheduling, service and warranty follow-up from the back office. The drag and drop feature provides trades or homeowners a seamless flow of information from sales through the residential construction process.

Planning & Scheduling

Trust Hyphen HomeFront to smoothly & confidently communicate with trades and suppliers. By integrating with Hyphen's BuildPro, the industry's most widely used home builder construction management software, you can easily manage communication, responsibilities and timelines between trades, office staff and customers.

Automate Communication

Take advantage of the automatic information exchange that easily connects you to your customers and contractors. Trust that all your critical notifications and real-time reports are delivered without delay. With Hyphen HomeFront, all communication is tracked to ensure nothing slips through the cracks. Hyphen Solutions also offers flexibility in deployment, with on-premise or hybrid cloud options to fit your business needs.

Strengthen Supplier Relations

Partner relationships are the backbone of completing a job. With Hyphen HomeFront, link all your trade partners directly with Hyphen SupplyPro. Streamline your PO's with system-wide notifications, approvals, and payments. Receive a real-time schedule, PO changes, and project update notifications.
Take a tour of Hyphen HomeFront, one of Hyphen's leading home builder ERP software platforms
Schedule a time with one of our experts to talk about how adopting Hyphen HomeFront gives you all the tools you need to build homes efficiently, sell homes quickly and excel your business.
Schedule a Demo