6 Benefits of SupplyPro
Communication in construction is an essential element in the building process that has far-reaching consequences. Without clear communication between all stakeholders, Suppliers may not have a clear directive from Builder clients about what they should be doing and when, leading to delays, wasted time and decreased profits. On the other hand, clear communication provides project status updates throughout the building cycle, thereby breaking down silos, increasing accountability and productivity, preventing costly errors and protecting stakeholders' reputations and bottom line. An ever-growing number of Trades have realized that digital supply chain management solutions are the best tool to address and resolve common communication challenges they encounter every day.
Digital tools are a proven method for improving efficiency in a complex industry like residential construction that has numerous moving parts between job sites and the back-office. SupplyPro is a robust supply chain management software that seamlessly connects Suppliers with Builders. The easy-to-use SupplyPro portal interacts with Hyphen BuildPro to facilitate real-time communication, keeping Suppliers and Builders on the same page 24/7. In 2021, 15,546 SupplyPro Vendors and Trades and nearly 60,000 users relied on this digital backbone of the residential construction industry for the following benefits.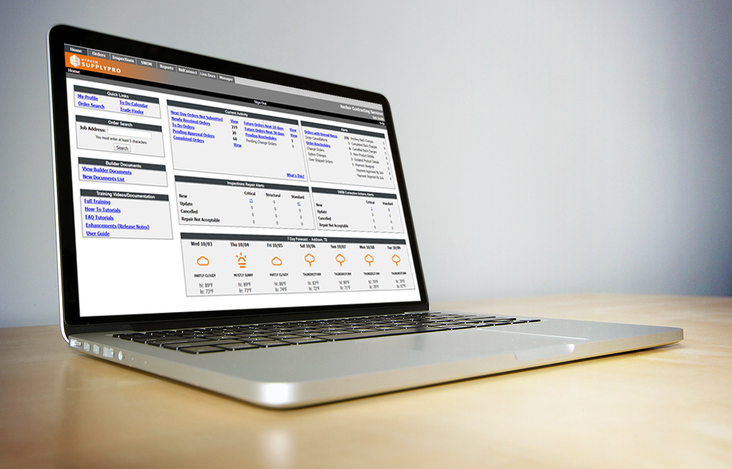 Direct Connection to Builders
Many details can change over just a few hours, making it crucial for Suppliers to closely track work in progress and relay it to Trades, sales and back-office personnel. Having a direct connection to Builders via a single portal provides a record of every update, order, message and interaction—keeping processes running efficiently and saving everyone time and money. And a new feature called Renditions Builder enables Suppliers to streamline ordering and scheduling with Builders who aren't current BuildPro users.
Easy-to-Access Project Updates
SupplyPro provides a real-time view of future schedule obligations, completed work accepted (as well as in-progress and potential work) organized by job, superintendent and Builder. All of this information is easily accessible on a mobile device or desktop.
Streamlined Order Management
With a real-time connection, Suppliers can view job schedules, receive prompt and accurate schedule and change notifications, view purchase order information, access job documents and prepare invoices far more efficiently. This helps ensure orders are up to date and invoices are paid accurately and promptly.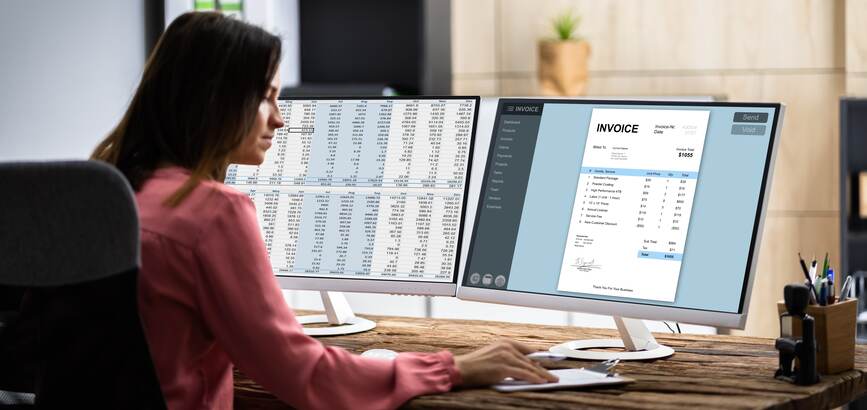 More Efficient and Secure Document Management
A single portal eliminates guesswork and miscommunication that is common with residential home building documentation. Digitally centralizing and updating all documents in every major format in the cloud reduces costly and time-consuming processes such as physical print production, increases security and improves accuracy. The central digital repository also provides control over who has access to documents and keeps a full history of all versions of every document and who has accessed them.
Integrated Bidding Tools
BidConnect eliminates stress that is inherent to the bidding process. BidConnect provides Suppliers with instant access to Builder bid requests and allows the same Builders to vet you against the competition, even if they've never worked with you before. This powerful and efficient supply chain management software tool eliminates wading through stacks of paper to generate bid package responses, while reducing staff costs and human errors. Integration between SupplyPro and BuildPro ensures you have everything you need to manage bids quickly and easily.
Lien Release Optimization
SupplyPro automates lien release processes to the point of peak efficiency by eliminating printing, faxing and filing. With electronic signatures, transactions occur instantaneously and all documentation is saved digitally, clearly and concisely for better record keeping. Merging payment data into a user-selected lien document enables automatically sending the document to your SupplyPro dashboard for a faster lien process than you ever thought possible!
Improve Efficiency with Hyphen SupplyPro
If you're struggling with everyday communication challenges and looking for a common platform to streamline collaboration from Builders to your back-office and field personnel, schedule a SupplyPro demo today!