Automate and Scale Your Residential Construction Operations
Utilize our intuitive features to streamline the work order life-cycle for your team and customers from your desktop or smartphone. Each SupplyPro GM feature is crafted to ensure the right information is available when needed no matter the industry; SupplyPro GM is built for contractors from across the entire residential construction spectrum.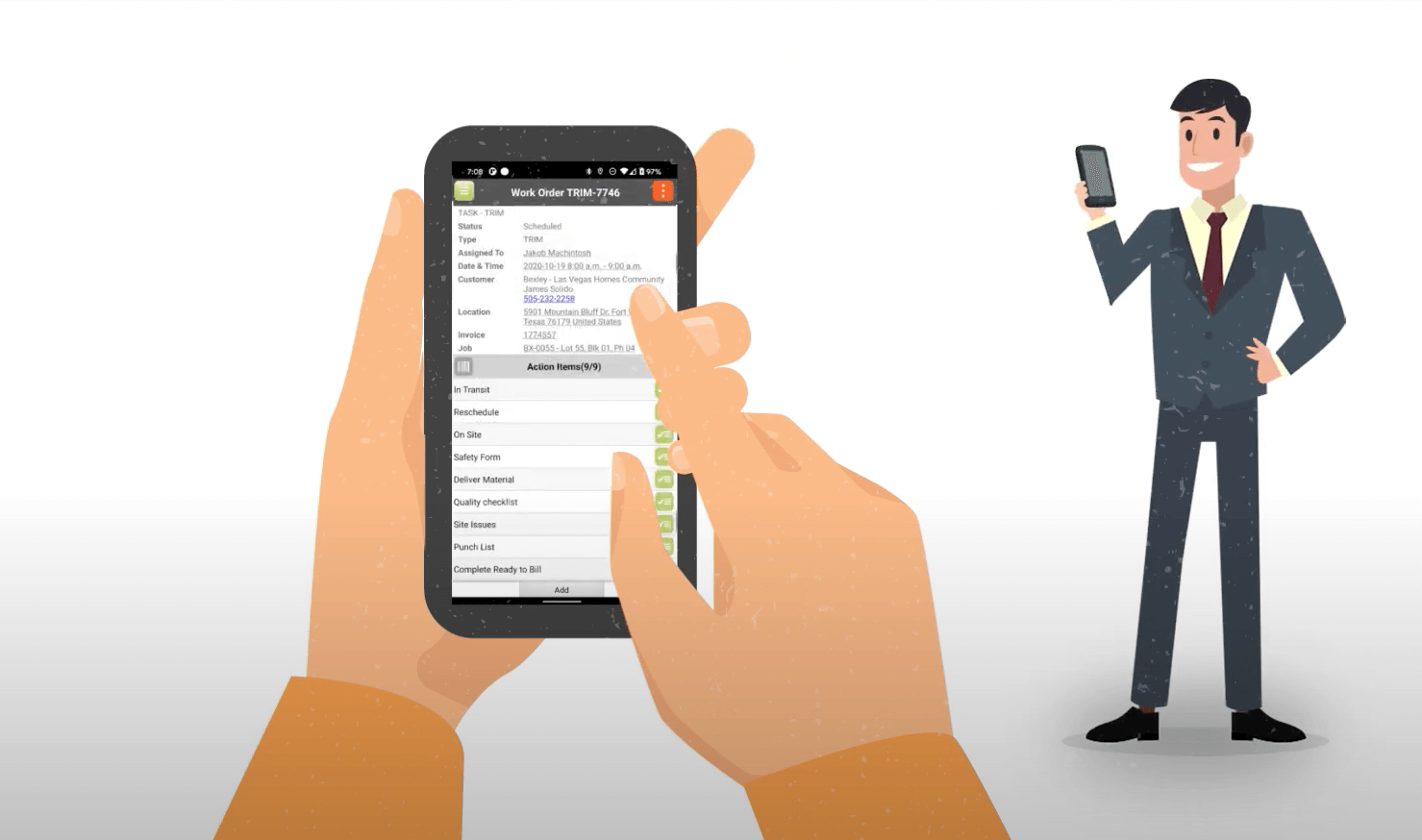 Automation And Integration

Considering the high volume of jobs, activities and changes residential suppliers, trades and contractors experience on a daily basis, structured automation and integration is the only alternative to costly manual entry.

Production Management and Scheduling

Monitor incoming orders and changes in real-time by area or builder. Schedule and dispatch your crews with simple drag and drop or use GM's intelligent batch scheduling to quickly schedule hundreds of orders at once.

Inventory And Procurement

With parts inventory, supplier PO's and schedules all in one system, quantity and timelines can be guaranteed for dispatch of delivery or crews with materials.

Field App

SupplyPro GM's field app comes in both English and Spanish. Customize workflow and forms to match your process and field reporting requirements.

Completion And Billing

To truly streamline your operations, completion with custom field punch-lists and office approvals, flag and convert PO's to invoices for instant builder completion and posting to accounting.

Service And Warranty

With true work order processing, field quoting and signatures, SupplyPro GM can facilitate after construction service & warranty or a full-on revenue generating service department.
SupplyPro GM: Complete Operations Management Software
General construction trades, contractors and suppliers have the power to customize SupplyPro GM to fit all business needs and execute jobs efficiently. Take control of each part of your business to ensure customer satisfaction and real-time job status updates straight to your smartphone device.
SupplyPro GM Product Features
Improve Work Order Management

Smart Scheduling and Dispatching

Optimized Route Planning

Accurate Invoices and Payment Processing

Thorough Field Checklists

Intuitive Customer Portal

Comprehensive Built-in Dashboards and Reporting

Accessible Mobile Forms

Seamlessly Integrates with Quickbooks and Other Accounting Software

Real-Time Notifications and Communications From Field to Customers

Reliable Mobile App Enables Users To Work Offline When Connectivity Is Not Available

Efficient Workflow Automation

Rapid Sales Estimates and Orders

Precise Inventory Management and Fulfillment to Serve
Everything Contractors Need, Accessible Anywhere
BUILT FOR TRADES, CONTRACTORS & SUPPLIERS

SupplyPro GM is a feature-rich contractor software platform with an easy to use interface that provides consistency, efficiency and operational reliability. It can easily be configured to fit your business requirements.

EMPOWER YOUR TEAM

Built for mobility, the SupplyPro GM mobile app enables field employees and back-office personnel to perform their best anywhere, at any time and on any device, simplifying their day to day workload.

AMPLIFY YOUR BUSINESS

SupplyPro GM increases productivity, reduces costs and provides real-time information exchange and visibility into every aspect of your residential construction contractor or supplier business through one integrated system.

SupplyPro GM FAQs