Streamlined Home Inspections with Complete Transparency
Quality and customer satisfaction will always be among the most important factors in the home building experience. Now, builders can leverage the power of BuildPro and the Inspections suite to effectively manage the home inspection process throughout the entire building cycle in this residential construction software.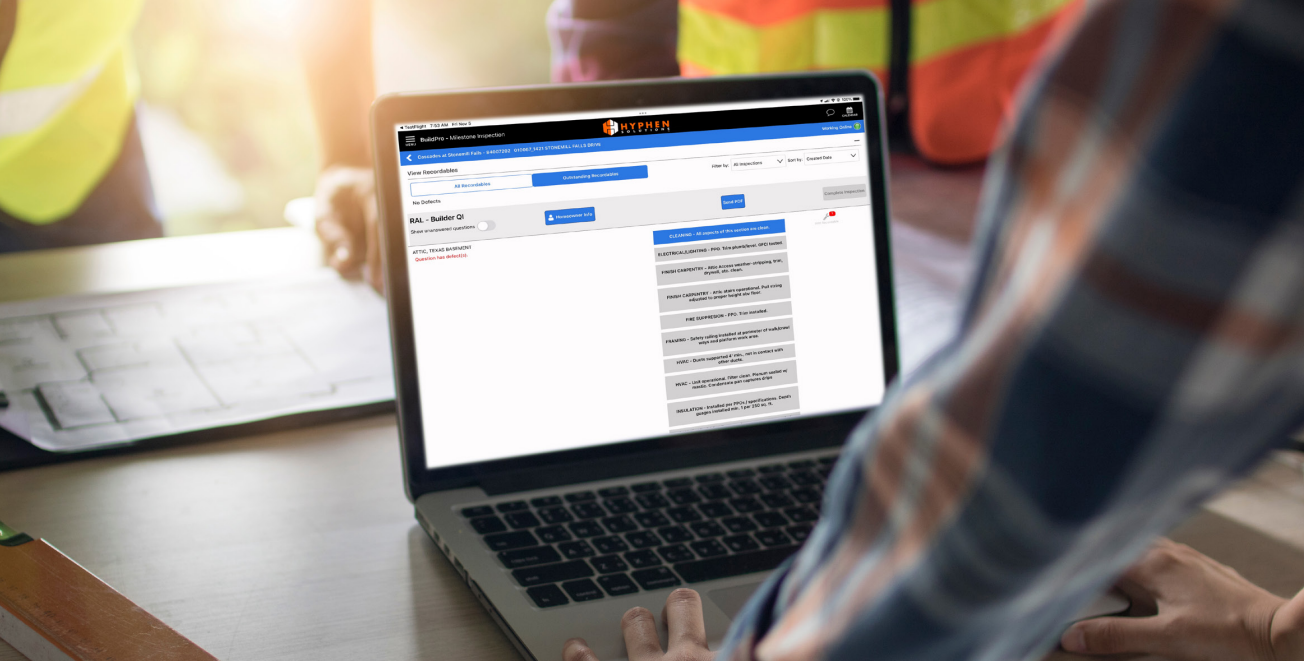 Immediate Results

With BuildPro Inspections, you're digitally connected. This means all of your data is transmitted and received within seconds. You can also access results on the go from your phone or tablet. All corrective actions are immediately communicated to SupplyPro so that you can track your trades' progress on remediation.

BuildPro Integration

The benefit of having home inspection software married to BuildPro is that it greatly increases the likelihood that product issues and possible warranty problems will be identified throughout the process, rather than at the end. This improves cycle time and prevents delays at closing.

Streamlined Process

With BuildPro Inspections, all of your reports live under one roof, giving you access to everything you need instantly, across all devices. You can now standardize all of your quality inspections and instantly schedule changes and improvements. The process is simple, as we leverage your existing manual inspection sheets to produce their digital counterparts.

Quick and Easy Insights

You now have access to insights that would have been buried within paperwork in the past. Now that your data is digital, everything is retrievable instantly, including trade performance, frequently used items and manager performance.

Efficient Collaboration

BuildPro Inspections allows you to include 3rd party inspectors on any project. They can get up to speed on the job and begin reporting in no time. For most home builders, the ability to loop in 3rd party inspectors is invaluable.

Management Made Simple

Easily track milestone inspections, final inspections and create checklists for defects that need correction. Saving management time here can pay dividends over a quarter or a year.
Get the Most Out of Your BuildPro Solutions
At Hyphen, we want builders to be able to use our solutions to their fullest extent. Schedule a time with our expert team to join a demo of BuildPro, including the built-in home inspection software, to discover how BuildPro can save time and drive your costs down.
SCHEDULE A DEMO